HAVASUPAI Tribe Under Fire for Horrific Abuse of Horses, Donkeys, Mules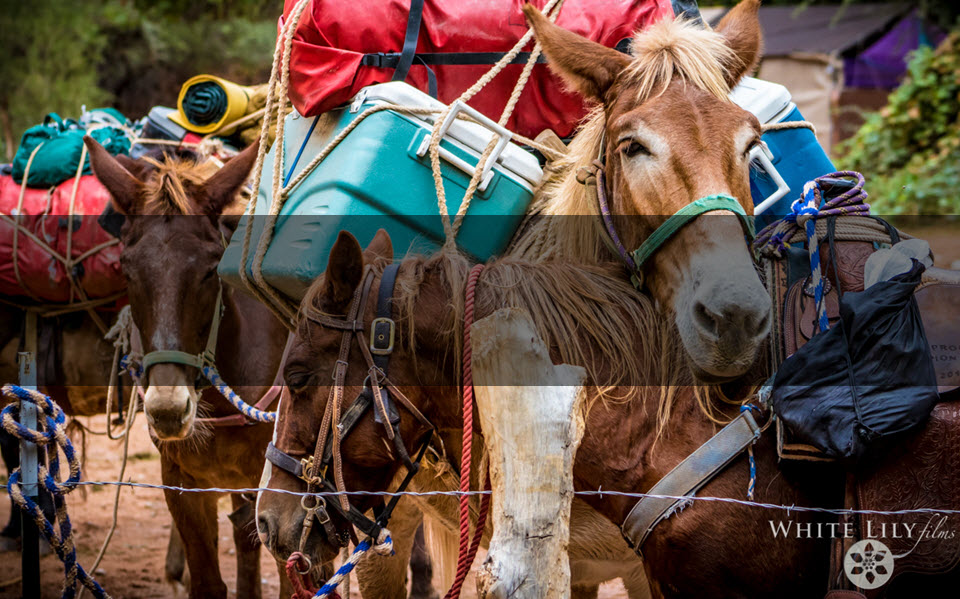 Woman Launches Campaign to Expose Horrific Abuse and Save the Brutalized HAVASUPAI Tribal Horses
The HAVASUPAI HORSES [HAVASUPAIHORSES.COM] have suffered for years under an unaccountable, uncaring and unrepentant tribal government.
 A tiny tribe of Native Americans known as the Havasupai Tribe in Northern Arizona has seemingly taken it upon themselves to engage in the most despicable acts of animal cruelty happening in the United States today. It would appear that Havasupai officials are believe their 'sovereignty' and wealth [much of it gained at the expense of the animals we write about here] will protect them from the outside world which would seek to hold them accountable for their actions.
However, what began as an awareness campaign by a single person, Susan Ash of Flagstaff, Arizona, in an attempt to render aid to the horrifically abused animals on the HAVASUPAI Reservation in northern Arizona has now grown into a grass roots movement to finally and firmly establish discernible boundaries and perimeters concerning animal cruelty and abuse and the role the federal government needs to play in stopping it.
Ash points out that the horses 'used' by this very small tribe of only about forty families [comprised of 639 individuals] are generating millions of dollars in tax free revenue, a good percentage of it from pack animal fees alone. Yet these very animals have drawn attention to the  Havasupai for what can only be described as the most horrific examples of animal abuse, many of them so mind-numbingly brutal that it must be seen — in person or in videos — to fully comprehend it. To complicate matters further, tribal authorities have remained vigilant only in their indifference to the plight of these animals in spite of growing media attention that should already have resulted in change.
They charge $240.00 per pack animal and there are typically 250-300 visitors per day to the canyon. Between 150 and 200 'pack animals' are in use by the tribe at any given time. The resulting fees, then, amount to tens of thousands of dollars per day for these animals, intentionally overloaded and then forced to run, hauling burdens far too heavy for them to carry in and out of the canyon — a ten mile trek one way — until they collapse and die from starvation, overheating, overwork, dehydration or injury.
So far their cries have gone virtually unheeded as specific cases have gone to court and resulted in the prosecution of only a few offenders. The beatings, the abuse, the starvation continue unabated.
For over forty years this egregious level of abuse has been allowed to continue unabated with virtually no accountability on the part of the HAVASUPAI Tribe: beatings, starvation, dehydration, falls from paths, tethering these animals to each other causing GROUP falls into the canyon, choking, broken bones, overloading, wounding and every other imaginable form of injury is still commonplace yet today at HAVASUPAI. 
This NEW FACEBOOK POST documents the horrifying site of an equine's hoof broken off the the ankle and ripped from its leg, the bloody pulp stuck in the crevice of a rock. The tourist, who reports being traumatized at the sight of this, states that the animal was then obviously forced to endure the long and treacherous trek BACK to the top of the hill in spite of this mind-bendingly horrific injury as she then tracked the bloody footprint all the way up to the site of origin. This is a ten-mile journey! [See the contents of this post dated February 20, 2019 at the bottom of this page.]
Susan Ash has been banned from the Havasupai Reservation but her voice continues to be heard as cell phone footage and photographs circulate on the Internet via social media and witnesses to the abuse come forward to resoundingly criticize a people — a tribe so tiny it is virtually insignificant — for what can only be described as a "psychopathic level torture of sentient beings".
S.A.V.E. MEDIA KIT
Contact:
SAVE HAVASUPAI HORSES.COM
REPORT ABUSE/DEMAND CHANGE:
Havasupai Animal Control Officer: 928-448-2161
BIA Office in Supai: 928-448-2892
BIA Law Enforcement Unit in AZ: 602-379-6958 (ask them to not transfer you to the US Attorney's office in Flagstaff)
BIA Washington: 202-208-5787
*REPORTS INDICATE THE SUPAI TRIBE IS LESS THAN PLEASED WITH ASH'S VIDEO AND THE ENSUING PUBLIC RELATIONS AFTERMATH BUT THIS WOULD ONLY INDICATE PEOPLE ARE BEING SUCCESSFUL IN THEIR DEMANDS FOR ACCOUNTABILITY. If the tribe is embarrassed it is because they should be ashamed of themselves.
ACTION ORIENTED:
DOCUMENT ALL EFFORTS TO REACH OUT TO THE TRIBE including date, time, person/s with whom you spoke and what was said.
Clearly state your business and do not waste the resources the tribe is providing by responding to your call.
RECORD YOUR INTERACTIONS FOR UPLOAD TO THE INTERNET.
Review any and all posts online to document HAVASUPAI Animal Abuse
Contribute Funds for a BILLBOARD CAMPAIGN to advertise the TRUTH about the HAVASUPAI Tribe
Reach out to Law Enforcement with requests to facilitate the proper prosecution of those involved in animal abuse
Review your experience on TripAdvisor.com
TRIBAL INFORMATION:
Havasupai Tribe (928)433-8130 
BIA [BUREAU of INDIAN AFFAIRS] TRUXTON CANYON AGENCY -Thomas Smart, CHIEF OF POLICE  (928) 488-2892 
Thomas.smart@bia.gov 
BIA Phoenix- Clinton Funk (928) 379-6958
Clinton.funk@bia.gov 
Abbie Fink HMA PR (602) 957-8881 
afink@hmapr.comTribal Vice Chairman, Edmond Tilousi at 928-812-4186
There have been questions raised about the accuracy of a number published for Thomas Smart, Chief of Police. Call the BIA at 928.488.2892 and leave a number for him to return your call.
Why are certain members of the tribe allowed to participate in the packing business when they abuse their animals in the manner described in this testimony.
Havasupai Indian Reservation

POPULATION 639 PEOPLE

Capital

Supai

Government

 • Body

Havasupai Tribal Council

 • Chairman

Don E. Watahomigie

 • Vice Chairman

Edmond Tilousi

Area

 • Total

763.22 km2 (294.68 sq mi)

Population

 • Total

639

 • Density

0.84/km2 (2.2/sq mi)
Time zone
MST
Time to complain about HAVASUPAI CRUELTY again!
***Action Alert**
The hiker who just sent us this horrifying story is calling the BIA today. We need your help to put intense pressure on the BIA and the Tribe!! Plz make calls / send emails and demand action! Attach the photo collage below to your email and ask WHY THIS ABUSE IS STILL GOING ON!
Havasupai Tribe (928)433-8130 
BIA TRUXTON -Thomas Smart (928) 769-2490 **  DO NOT USE THIS NUMBER, initially listed on the Facebook post about the latest abuse. To reach Smart, use 928.448.2892.
Thomas.smart@bia.gov 
BIA Phoenix- Clinton Funk (928) 379-6958
Clinton.funk@bia.gov 
Abbie Fink HMA PR (602) 957-8881 
afink@hmapr.com
Reported to SAVE on 2/21/19 by Stephanie H. –
"I just came from Havasupai. The fall is beautiful. However, I'm leaving traumatized. On our way out of the canyon, probably the last mile. Near what looks like a green army tent, was a mule's foot. You read that right!!! A MULE'S FOOT. It looked like it broke right off. IT WAS STILL RED FROM BLOOD and looking at it closer you could tell the foot was either rotting or I don't know but it had definitely not been changed. I started crying thinking about that animal's pain. THEN I KEPT HIKING OUT ONLY TO SEE SMALL POOLS OF BLOOD ALL THE WAY UP TO THE HILLTOP!!!! THIS POOR MULE WAS FORCED TO WALK DOWN FROM THE HILLTOP WITH WHO KNOWS HOW MUCH WEIGHT AND BLEEDING!!! THERE WERE POINTS WHERE YOU COULD SEE IT FELL BECAUSE THE AMOUNT OF BLOOD WAS A LOT. I didn't understand how the rider didn't notice!!!! I haven't been able to stop thinking or crying for that mule and I don't even want to imagine what it is like for the others!!! Please please please!!!! What can be done because this is can't keep going on like that!!!
This was on February 20th – it was right on the way up! About a mile from the hilltop parking lot. They have a big, army green tent near it. The trail of blood went up the mountain for about a quarter mile. There were drips of blood and also big puddles of blood like the mule fell a couple of times and got back up and kept walking. It was a whole foot. Like if my foot broke from the ankle down. It wasn't half a bone it was a whole bone: the whole foot. That was no more than a few minutes old. It still had blood in it and there was fresh blood on the trail. That's what was the most traumatic. I don't know what they did with the horse but I can only hope they killed it because that animal must've been in a ton of pain. It's really devastating and I'm trying to wrap my head around how this is still happening after reading about how long this has gone on for. I should have done my research before going. The location is breathtaking but I NEVER EVER want to go back there. Honestly that place should be shut down. It's disgusting that we're supporting this.
We only had our phones and they were dead! I bet that foot is still there! No one even picked it up! There was no one there to report to! That's why I'm reaching out to you guys. This was yesterday. I was supposed to be there from Feb 18-21 but we left a day early (Feb 20th) due to a storm coming in. Please share it! And anything else I can do to help please let me know. Who do I call? This is insane!!! I don't understand how people go to this BACKPACKING hike and use mules!!! …… ridiculous. Specially after seeing how bad they look! I can't understand."
IF YOU SEE SOMETHING – PLEASE IMMEDIATELY TAKE PHOTOS/VIDEOS, NOTE THE LOCATION, AND CONTACT THE BUREAU OF INDIAN AFFAIRS IN PHOENIX (602) 379-6958 (weekdays only) AND BIA IN PEACH SPRINGS (928) 769-2490!